Established in 1981, the company's focus was to represents, promote and support international companies in the UAE.
Our objective is to coordinates the existing clients and identifying new clients on behalf of our principals. The local and logistical support we provide starts from the early stages of registration and prequalification through tendering, award and project/order implementation. Such support includes but not limited to arranging qualified staff/skilled workforce, sourcing our local requirement, material and permits to ensure a successful completion and client satisfaction.
During the past 30 years we have built trusted relationships with many partners, suppliers and service companies. We make sure this relationship is mutually beneficial. Our belief in transparency, common value and commitment to excellence will deliver the objective we all strive for.
Our Principals
---

PARKBURN GROUP (UK) Cable-laying Equipment
Parkburn Precision Handling Systems is a specialist marine handling systems provider, which was rebranded in October 2002 to combine the extensive experience and complimentary products of Parkburn Controls, Dowty Precision Handling Systems and Marine Project Development (MPD). Operating from two UK sites in Hamilton & Telford, across offshore oil and gas, HV power cable, telecommunications, seismic exploration, DSV and general marine & naval handling markets. Parkburn possesses the experience and expertise to design, manufacture, test, mobilise and support every aspect of marine handling system requirements, to the highest standards of quality.
---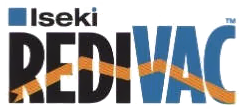 ISEKI (U.K.) Vacuum Sewerage Systems
Redivac is based in Daventry, Northamptonshire in the heart of the United Kingdom from where it markets its vacuum sewerage technology Worldwide through distributors and local agents.
Over the past 25 years the company has developed a high level of specialist expertise enabling it to successfully design and commission vacuum sewerage systems in every possible terrain where traditional gravity sewerage systems are not economic or viable. Redivac's vacuum sewerage collection systems are ecologically proven on many counts. The level of construction is much reduced in comparison with a gravity system, the running and maintenance of the system is minimal and most of the components can be recycled.
---

UNITED STATES PIPE & FOUNDRY CO. (USA) Ductile Iron Pipes & Fittings
Originally incorporated in 1899 as United States Cast Iron* Pipe and Foundry Company, the incorporation consolidated 12 companies located in eight states. U.S. Pipe entered the pattern and specialized tooling business in 1967, offering not only pipes but many other superior products from restrained joints to welded outlets and fittings.
---

ROSEN EUROPE Bv. (Germany/Holland) Intelligent Pipeline Inspection
ROSEN is an expert in sensor and data acquisition technologies and supplies sophisticated instruments.
Pipeline cleaning tools are a great strength of the company. Our work in this area has led us into the development of high-performance polyurethane elastomers for use in abrasive environments. Wear protection equipment for mining and interior coatings for slurry pipelines made from our high-performance elastomers are saving significant maintenance cost in the global mining industry. Intelligent products combining elastomers properties with sensors are protecting pipes in offshore pipeline construction or monitoring wear in mining applications. Besides providing hardware, ROSEN is a leading supplier of customized software solutions.
---